Miss Nocti's Tea Room: drdala: kamidoodles:... →
drdala: kamidoodles: Someone stated today that the gaming industry cannot and should not change for the "2%" demographic that is female. Since we all know that 85% of statistics are made up on the spot, I'm curious to see how many people in the tumblr sphere are part of this…
6 tags
2 tags
3 tags
Steam Sale
I've been absent again. If you want to know why, it's because I've recently gotten into something called tokusatsu. And it's taken up almost all my free time (aside from real life like work, friends and family).  But I'm back temporarily because guess what time of the year it is? Steam Summer Sale. Just *** me sideways.  Or at least my wallet.  So far I've...
1 tag
My List
This is just a list of… everything. Everything that I am currently watching or planning to watch or supposed to watch.  It's really for my own personal consumption so you can skip this over if you like. If you're curious just how little time I have, then well… go ahead if you really have to… [[MORE]] GAMES Unfinished Games Assassin's Creed Revelations (PS3)...
3 tags
Diablo III Open Beta
To think that I was playing Diablo II back when I was in high school… That is… Okay you know what? I won't tell you how long ago that was… ): Anyway, that's why when the Open Beta opened last weekend, I scrambled to download it and get a place in line. And as I loaded it up, I bounced in my seat, cackling like the giddy fangirl that I am. [[MORE]] It's...
4 tags
5 tags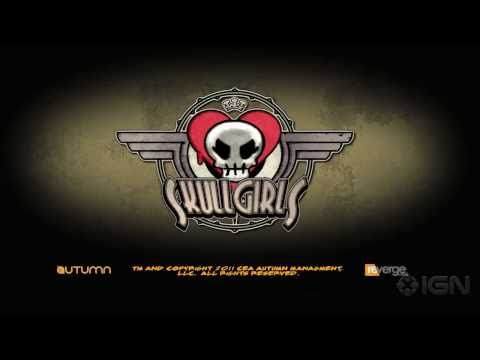 4 tags
6 tags
ACIII talk continuation: Box art's cool too. Still I have so many mixed feelings about the game. The thought of it being set in the American Revolution is just freaky to me. On one hand it can be PRETTY DAMN AMAZING. On the other, it might hit some unfunny bones for me. But seriously though. Connor the Assassin? CONNOR the Assassin? DON'T GET ME WRONG, I actually really do like the...
4 tags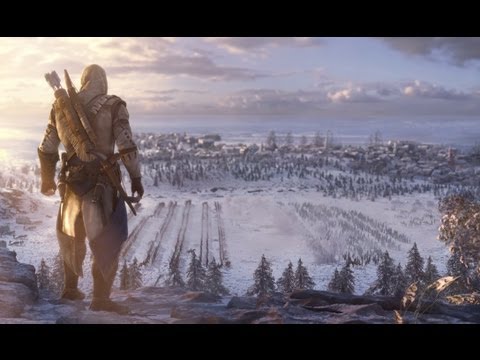 1 tag
It's been a while since I've shown myself here, hasn't it? Well that's partly because I've been playing more big name games lately and not so much the indie ones. In particular Mass Effect 2 because I decided to replay to fix some of my choices before I start Mass Effect 3. Just one more recruitment (two if you count Kasumi, who I only just bought last week, ahaha...
10 tags
[Demo] Mass Effect 3
LEAVE ME ALONE, I NEED A PLACE TO RANT, THIS IS WHY THIS BLOG EVEN EXISTS.  SPOILERS AHEAD FOR THE ENTIRE MASS EFFECT SERIES, besides I'M REALLY JUST SCREAMING there's no objectivity in this entire post. DON'T EXPECT ME TO BE SANE, I'M TYPING THIS AS I PLAY. In fact, run away if you can. I KEPT SCREAMING. THROUGH THE WHOLE THING.  OOOH Interesting Vega is your squad...
6 tags
That little "NO" in the corner, makes me giggle EVERY time I'm in this dungeon.  (It's actually N for north, and the circle there is actually my "current objective". It's still funny XD) By the way, this is Kingdoms of Amalur: Reckoning. It bleeped on my radar ever since I read a small IGN article about it and have been interested ever since. Mostly...
5 tags
Random shiznit I do on Terraria
Me and my friend being dorks. I WORK OOOUUUUUUUUTTTTT  (Who knew that skeleton armor was bare midriff?) Apparently I've hit the bottom of the world. How the eff did a slime get up here? (And yes, I checked for floating islands in the vicinity) WEREWOOOOLF *ATTACKS IT* *commence screaming* *CONTINUES SCREAMING HEAD OFF* kay done. Sorry for the page stretch.
6 tags
Been a while...
On that note, it really had been a while since I played Sequence so I fired it up today. After getting used to how to play again (I freaked out sooooo much switching between my screens and was really bad at it at first. Actually I even forgot HOW to switch for a second), I made it to the real reason why I wanted to play. Hello Third Boss. *already sputtering laughing* Post battle: I...
starfishey asked: I think I'm going to buy sequence now. I love me some indie games, and its just nice seeing what other developers are doing. THANKS FOR CAPPING!
4 tags
4 tags
I call these the death-butt-shots (Not sure how they happened but they were funny)
2 tags
4 tags
More Terraria Screenies
"How to cheat, killing a skeleton." "Okay that is so unfair…" (Those walls can't be broken/mined through, except maybe with explosives. A character's width is two squares.) "FLOATING ANTLION!" (Still can't figure out how it spawned in midair) And finally, I've reorganized my house's basement. Looks much better now: ...
4 tags
IS THIS FOR REAL? I HOPE IT'S FOR REAL I HOPE IT'S FOR REAAAAAAAAAAAAAAAAAAAL ALL MY EXCITEMENT From IGN
5 tags
6 tags
RZEITGEIST I WILL STAB YOU REPEATEDLY IN THE KIDNEY FOR SHOWING ME THIS PLACE. I want this and this (I swear I love the back) and this and this (OMG THIS ONE I WANT SO MUCH especially because you wouldn't get it, normally) and this (Officemate used to have one, I want one now ;_; ) BIOWARE JUST TAKE MY MONEY. TAKE IT NOW. [EDIT] Damn… the Alistair shirt and the N7 hoodie are...
6 tags
6 tags
And it continues...
Second boss fight of Sequence… I love him already… After Ky pretty much tells him "We don't have to fight, you can let me pass and I'll treat you to some Mexican when we get out of here." (Yes that's what he says): So fight commences and then: I'm excited… and scared… to meet the third boss.
6 tags
Yes. Very cool.
For today's random screenshots from a cool Indie game: So Sequence. A game that I didn't expect to love, but I did. Because the dialogue is made of utter win. It's so sarcastic and the voice acting delivers the sarcasm very well. More under the cut: More insults I couldn't catch then: Then after the fight he goes all "I must warn thee, Ky! The lady is...
7 tags
Five hours of my life...
…wasted into arranging the pool below my house so that it hugs the basement. I REALLY WANTED TO HAVE A LITTLE HOLE WHERE I CAN JUMP DIRECTLY INTO THE WATER. And the torches are for light. And finally I was done… Call me crazy if you want… BUT I REGRET NOTHING
4 tags
A friend and I were playing Dungeon Defenders, minding our own business, pushing back the hordes of foul beasts in the Endless Spires map.  While we were hacking down the life of the great Ogre that comes from the North gates (not to mention the onslaught of goblins and orcs and archers), I realized something. … I couldn't move.  It wasn't until after the wave when I realized,...
5 tags
3 tags
3 tags
wasabu asked: have you played the new Zelda game, Skyward Sword? if yes, what are your thoughts on it so far?
2 tags
magejutsu asked: I know I'm just a stranger but I saw your post about the Steam sale. Not sure if you were directing that at friends or strangers alike but I've been dieing to nab Portal with it only being $5, but after getting the gifts for the family and paying the bills, I fell just a little short of having any more expendable income. >.<
3 tags
The gift of giving, I guess?
Considering that it's this close to Christmas, this is something I can't help but wonder about myself for…  Ever since I started earning more than I usually spend for myself (I'm sorta working two jobs at the moment and it's stressful but I guess worth it when I see my pay come in), I've had less qualms about buying things on a whim. This is especially more...
10 tags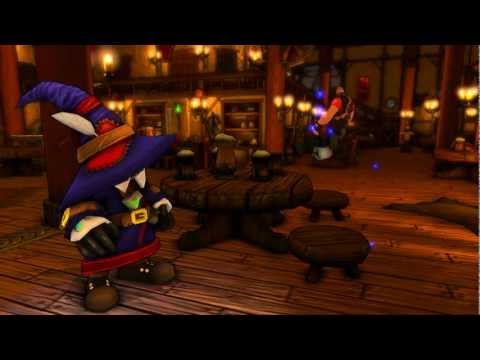 8 tags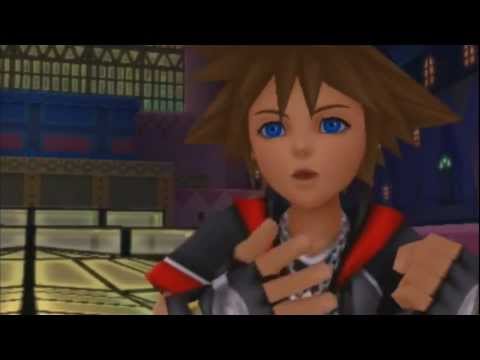 5 tags
Steam has several games on sale right now. If you have a steam account, you should go check it out =3 In particular GO PICK UP AMNESIA: THE DARK DESCENT, it's currently $4.95 IT'S ONLY AVAILABLE TODAY SO RUN NOW. If you don't have $4.95 and want it (and have a Steam, or even if you don't have a Steam), drop me a message and if I like you, I'll buy it for you =3 I'm feeling randomly...
6 tags
[Recommend] 999
So here we are at Game 2. I'm always amused at putting these two one after the other, but hey, I played them one after the other too This specimen is known as Nine Hours, Nine Persons, Nine Doors. Mouthful isn't it? And a very strange name to boot. Luckily we can nickname it 999. Now take a Visual Novel game. Like the classic Visual Novel format of poking the scenery to find...
8 tags
"Screw you. Don't be an ass. She was my friend too. Don't act like I mind saving her." Neku Sakuraba from The World Ends with You
"I went to a Gamestop to turn in a Playstation 2 slim that I had put towards a..."
– A really awesome person (via meggannn)
6 tags
[Recommend] Ghost Trick
I'm starting off this mini blog with a couple of games that I played last year, but I still find myself replaying them, even though I know all the answers.  Actually this rant existed on my LJ, but I'm transferring it over here so I can have SOME content before I open it up for friends XD I'm not sure how many people have heard of Ghost Trick. In fact, I barely hear about it...
1 tag
Obligatory Welcome Post
Welcome to the blog of another girl gamer. There are probably a lot more of us than there once were, actually, and it surprises even me. But in any case, I'll be posting up a large range of things here, from game recommendations (especially games that are somewhat obscure, but also popular games), to random game rants or even minor reactions. Expect also random screencaps as needed and...